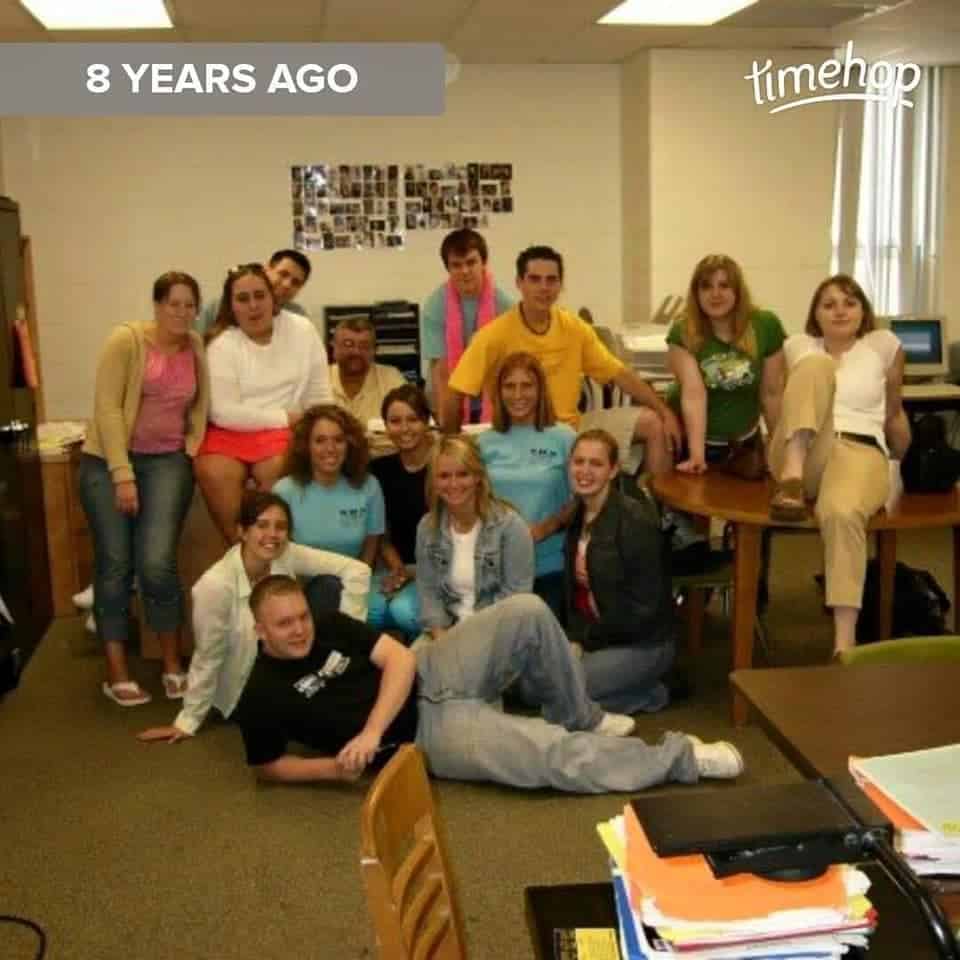 Salem High alumni likely remember Derek Smith as the government and economics teacher whose booming voice announced basically every athletic event in town. He died last Friday, November 5 at the age of sixty after a sudden and brief battle with cancer.
WHAS-11 has a brief story that says in part:
Mr. Derek Smith went to everything – every concert, game or student council event. When he wasn't announcing over the PA system and keeping score, he was taking pictures.

"Derek was at every event. I know people say that kind of stuff, but he was at everything," Hank Weedin, Salem High athletic director, said. "He would have 200 pictures of every event."

His wife Shelli, affectionately dubbed the queen of concessions, would be there too. They didn't have children of their own but found their calling in the halls of Salem High School.

"Basically, his kids were every kid that ever came through our halls," Weedin said.

The news hit the school community hard. Many found out Mr. Smith was sick at the end of October.
His obituary is up on the Salem Leader's website. The WHAS-11 story says they've named the baseball field in his honor and he was a "longtime educator" but doesn't say how long and, I have to say, I have no idea how long he was a teacher. I believe he spent his entire career at Salem High School, including a brief stint as SHS principal before he realized that was a job no one ever wants. If I had to guess, I'd bet he spent 30-35 years there.
I, however, remember Derek Smith for two things.
Derek Smith was keen to rely on written notes and papers. He'd toss a transparency up on the projector and everyone in the room would furiously scribble it down word-for-word while he'd tell some pretty good stories to relate the information. Everyone hated this transcription dance, but I loved it. I could bang those out in a fraction of the time of doing projects or presentations. I appreciated that and his allowing me to type my notes—a novelty at the time. I like to think he respected my relentless pursuit of efficiency, and time-savings. Plus, it was easier for him to read and he shared a love for new technology.
But the most notable thing I remember Derek Smith for is the horrifying things he did to Pop Tarts.
Each morning after his 0-hour class he'd walk over to Bonita Purlee's office while the rest of the students arrived for the day. I'd usually be in there getting into some kind of nonsense and every morning he'd pull out a pack of unfrosted Pop Tarts, plop them on a paper towel or plate, and microwave them on high for about 30-45 seconds. Then he'd pull these wilting piles of goo from the microwave and top them with butter.
I distinctly recall the first time I witnessed this display of Pop Tart horrors, my mouth most likely confused as to whether it should be gaping in awe or closed for fear one of them might come near my face and him looking at me and saying, "Don't look at me like that. These are delicious."
For posterity:
Derek Smith's horrifying Pop Tart recipe:
Ingredients:
1 frosted or unfrosted Pop Tart. Your choice.
Instructions:
Remove the Pop Tarts from the package and microwave on high for 30-45 seconds on a piece of paper towel that is not equipped to handle what is about to happen to it.
Remove while hot and spread butter on one side of each Pop Tart.