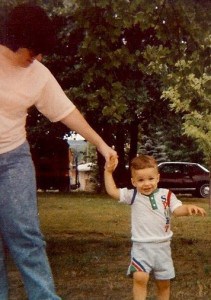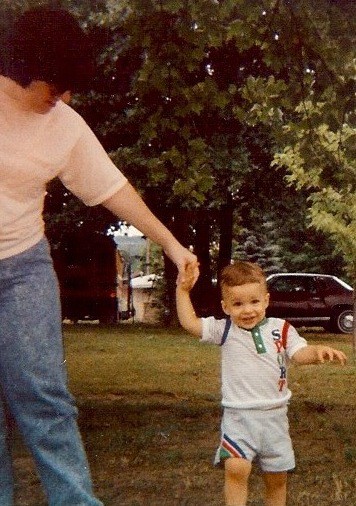 The Simpsons premiered on TV the same day I was born on April 19, 1987. I was born to Donna and Jerry Harter in Salem, Indiana, just northwest of Louisville, Kentucky.
I have a job now that didn't exist when I was growing up. I never started worked on the Internet until 6th grade, and I didn't have access at home until dial-up became affordable around the time I was in 8th grade. Originally, I wanted to be a "scientist", then an "artist", then I narrowed it down to a cartoonist, then a docgor, and then somewhere around the age of 15 it hit me that I was going to be a web designer. With the exception of being a doctor, one can see how it all sorta fits together.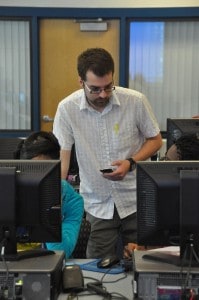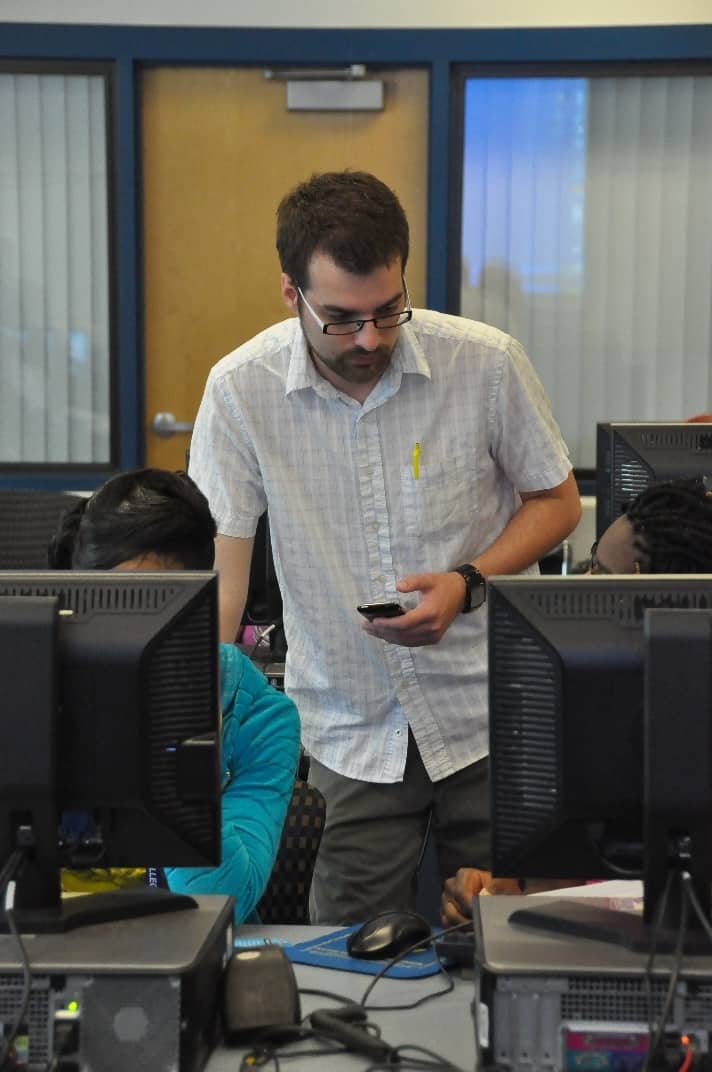 I've been making websites for over 15 years now. I did my first one for a client when I was 15, and I still maintain that site today (albeit, not the original). Come my Junior year of high school I was hired at the Washington County Historical Society where I worked as a researcher, genealogist, tour guide, "tech kid", and web designer. I left that job in July 2005, just two months after I graduated, to come to Indianapolis.
Here I got a job in 2006 as an intern at the Indiana Supreme Court on their web team. A year after that I was hired as a full-time employee at the age of 18. I was promoted every year up to Senior Web Developer, and then I quit in November 2009 to pursue my own independent business.
I have taught high school and university-level classes for Indiana University, Ben Davis University, and Vincennes University. My friend Tony and I have co-hosted web design conferences, too.
I'm also an avid cyclist, having decided in December of 2011 that I'd sell my car and get around town only by bike. Since then, I've pedaled over 68,000 miles and counting.
In December 2012, I rented out my home in Indianapolis, cleared out many of my belongings, and moved to New Haven, Connecticut, where I worked on a project for a year before returning to Indy. Since then I've grown and sold my web agency and now focus exclusively on narrative nonfiction writing, brand journalism, copywriting, and search optimization for webpages.
Justin's professional bio boilerplate
Justin Harter is awake and moving by 5:30 AM seven days a week. By 7 AM he's writing some of the most compelling stories and advertising for places like Indiana University, game studios, and engineering firms.
An entrepreneur, writer, educator, and athlete, Justin originally started a successful web development business before he was old enough to drive. By 21, he was managing the Indiana Supreme Court's complex website. By 33 he had grown and sold his web design agency.
He has helped shape young minds at Vincennes and Indiana Universities and has channeled Indiana's tech community, first through the successful RefreshIndy social organization, and later through the three-time re:build web conference.
Past colleagues have described Justin as, "An excellent teacher and writer", "A creative dynamo that helps our business be better", and possess what his husband calls, "A force somersaulting him out of bed at very early hours" and "a weird knack for learning about obscure things."
Today from his home in Indianapolis, Justin helps people like you optimize websites with brand journalism, search optimization and increased traffic, and copywriting. He's on a mission to become one of the world's leading narrative nonfiction writers by 2035 online and in print.
Justin is also the author of two books, including "What Does Your Website Do All Day?" Work is underway on a third book. He finds time to write on his personal website at justinharter.com and has begun a regular email series.