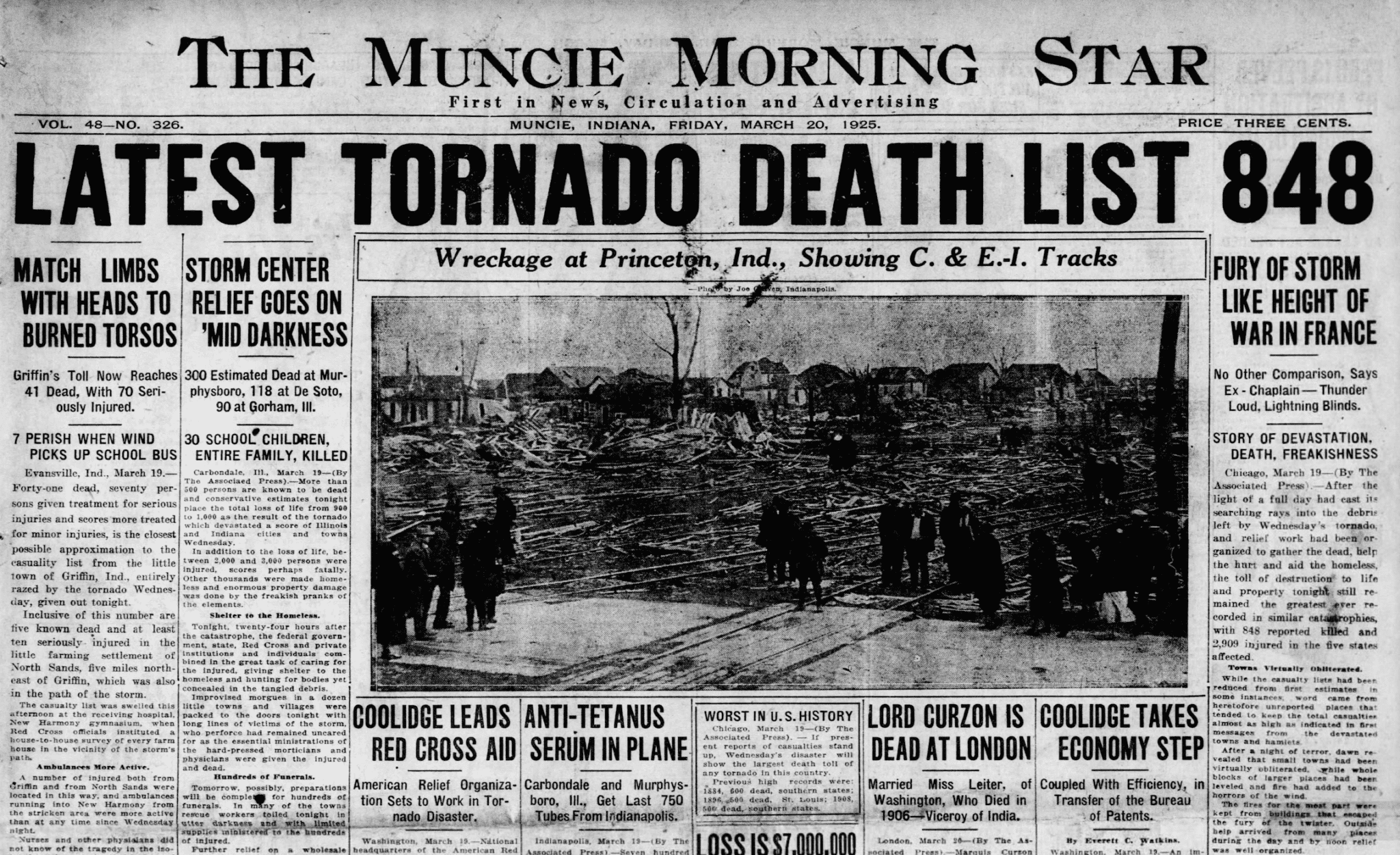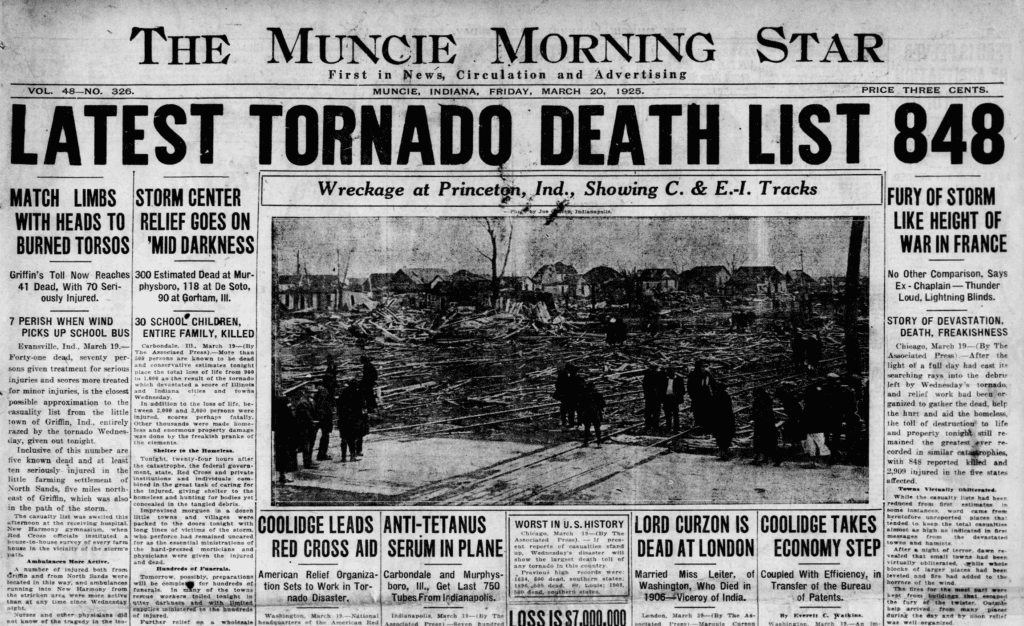 A new book about the Great American Tornado of 1925 is coming soon.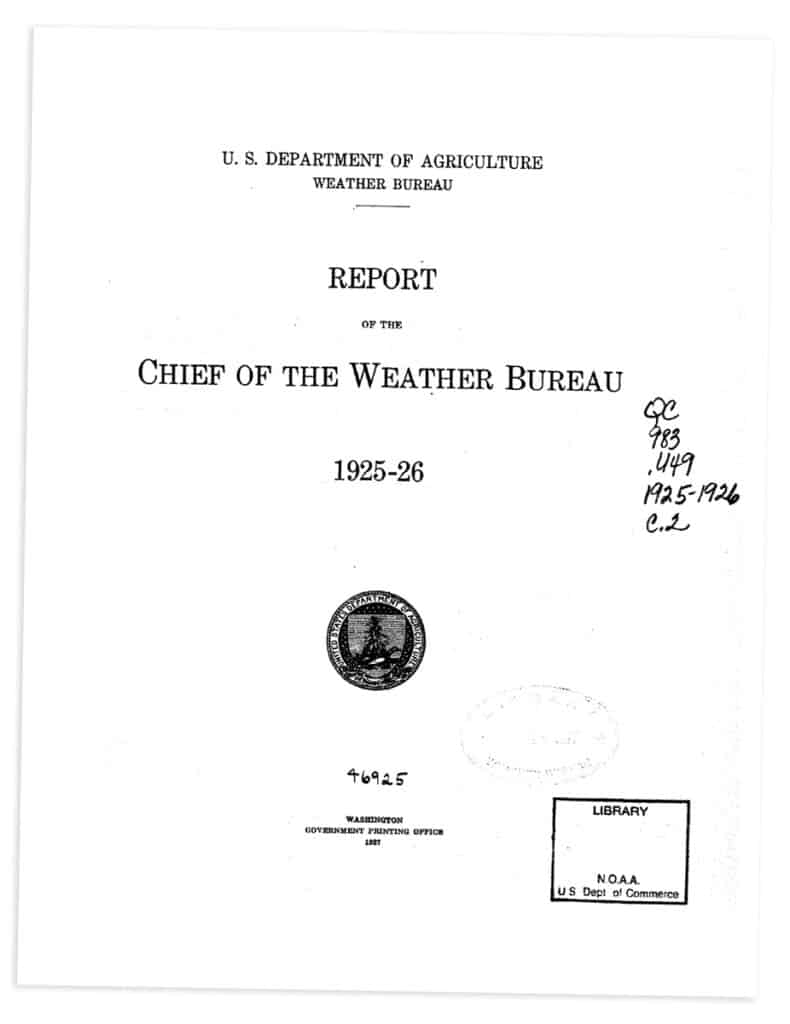 On March 18, 1925 an incredibly rare tornado of unimaginable size, scope, speed, and power stormed over Missouri, Illinois, and Indiana. Covering 219 miles in 3.5 hours at an average speed of 62 MPH, 19 communities in 13 counties were nearly or completely obliterated within seconds.
The Tri-State Tornado was massive, at over 3/4 of a mile wide on average, with some accounts at 1 mile ride. It reached a top of speed of 73 MPH forward motion with winds believed to be in excess of 300 MPH at times. What was described then as "The Great American Tornado" is now known as the Tri-State Tornado of 1925.
This single tornado holds numerous records for:
Longest track at 219 miles
Longest time-on-ground at 3.5 hours
Deadliest tornadic death event at schools
Deadliest overall
Even the lowest pressure ever recorded on a barograph at 28.87″ in West Frankfort, Illinois.
For 3.5 hours of continuous devastation, the people of the Midwest were caught entirely by surprise in the middle of a random Wednesday in March. Schools, buses, offices, restaurants, and homes turned from safe places to live and work into tombs and morgues within seconds.
Babies were torn from their mother's arms in Annapolis, Missouri.
Kids fell through collapsing school buildings in De Soto and Murphysboro, Illinois.
Children and families were blown up and out of their houses into fields and ponds in Gorham, Illinois.
Fires raged block-by-block in Princeton, Indiana.
In Griffin, Indiana an entire town blown down was washed away after torrential floods encircled the city, cutting it off from aid for days.
The response and recovery was swift, but not in any way recognizable to us today. The economic toll is still noticeable in cities and towns in the storm's track today, 100 years later.
No other historic event has captivated me as much as the stories of fear, heroism in our nation's response, and nature's unbridled fury quite like this one.

~$120B
Estimated damage cost if the event happened today.
695
People killed, including 234 in Murphysboro. The most of any North American tornado and the most of any local community on record.
2,027
Injuries, with hundreds taken to hospitals as far away as St. Louis, Chicago, Evansville, and Louisville for treatment.
Become a supporter to help fund work
Travel, time, and writing costs money. You can become a supporter for as little as $9/mo and receive the first, signed copies when available.
Or, sign up to be notified when it's ready
Recent posts about the Tri-State Tornado you might be interested in
Digging through a stack of newspaper clippings about every tornado that's ever touched down there over the years, a stack of stories from the late 80s surfaced. One had a compelling opening.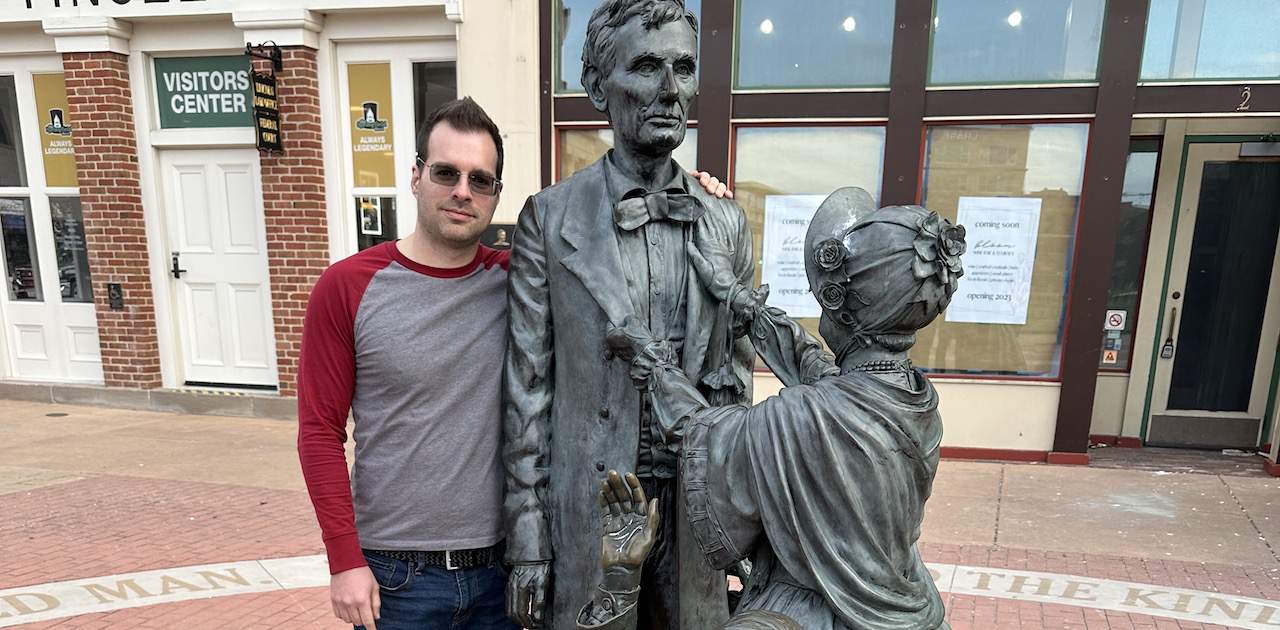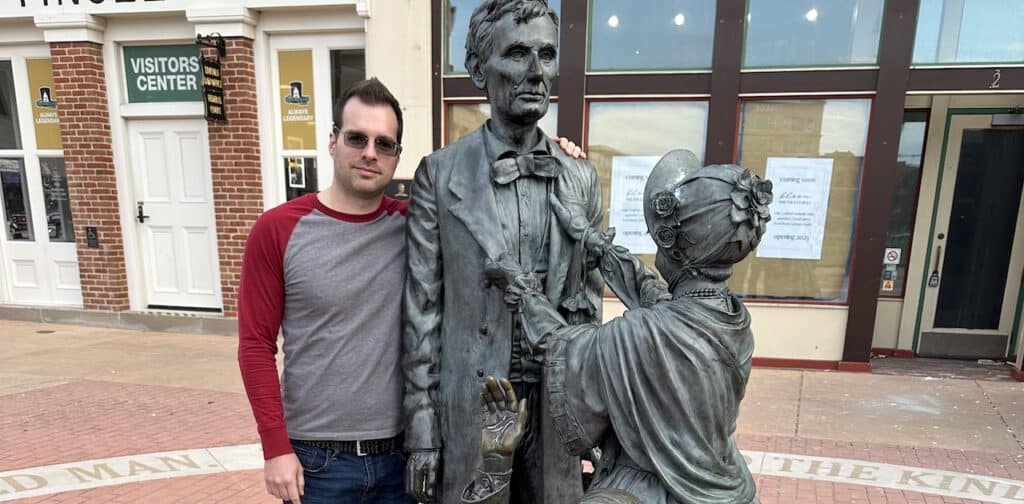 I discovered dozens of old newspaper clippings, photos, and stories from areas that time has nearly forgotten. They'll make for a better book.
It was warm on this day 97 years ago in much of Missouri, Illinois, and Indiana. Some said it was downright muggy. There was a little rain that morning, but by lunch school children shed their jackets and…