In case you missed Round 1, go check out my first roll with this idea. Today, I have a few more. Again, I tried to make every effort to find the original sources, as most of these images are now part of the State Archives or Library of Congress, but it's hard to find out exactly where.
The first comes to us via HistoricIndianapolis.com, which shows the damage of a tornado that swept through the east side of Indianapolis in 1929. Here shows a shot of east Washington Street: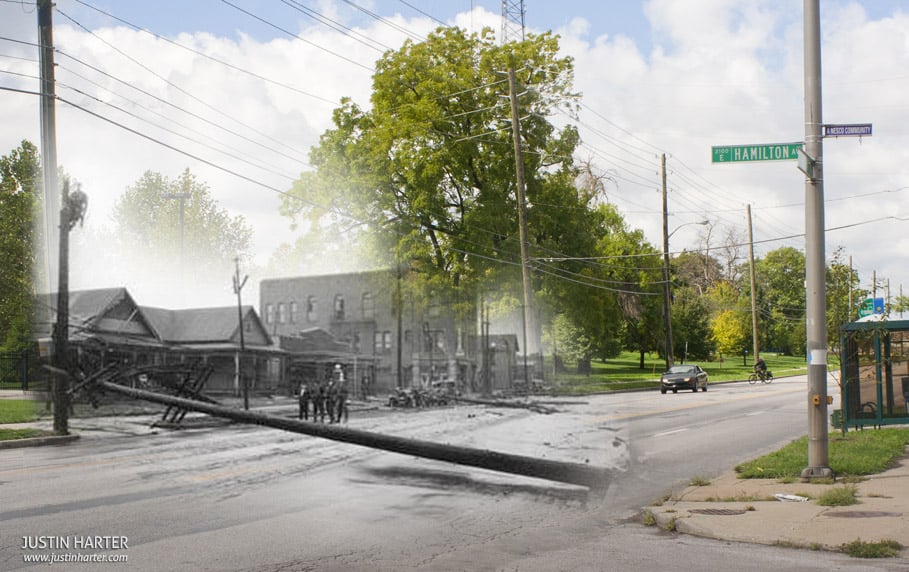 The second comes to us from the Indiana Historical Society, via IndianaHistory.org. It shows the former Marion County Courthouse being demolished in 1961. Marion County is one of only a few counties in the state that do not have a "traditional" courthouse still standing or operating within the county. Here you can see Washington Street and the City-County Building in the background of both photos: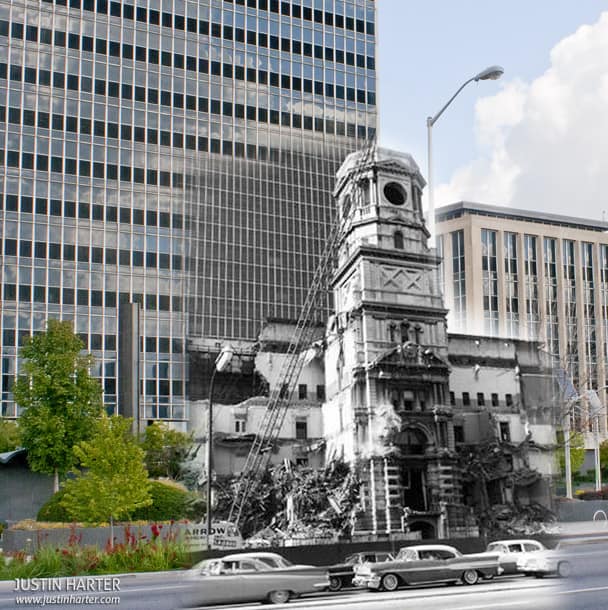 Next up is another via IndianaHistory.org, this showing the construction of the Federal Courthouse for the Southern District of Indiana (which covers Indianapolis south to the Ohio River). Known today as the Birch Bayh Federal Building & US Courthouse, the building was originally constructed to house a Post Office and Courtrooms in 1905. The Post Office is no longer there, but  US District Court and other US Government offices still operate there. Here, the courthouse's first block is being lowered as a crowd gathers to witness the event: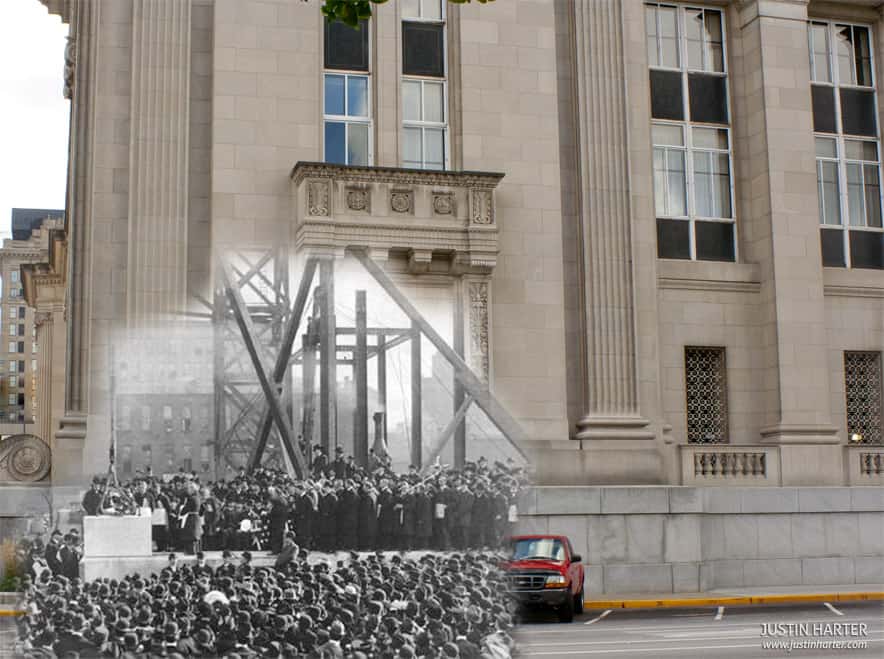 Lastly is a view from Monument Circle towards west Market Street, again via IndianaHistory.org. I had to work with this photo more than any other because the Monument originally did not contain the elaborate fountain and stone work that surrounds it today, which makes it nearly impossible to take a photo from the same exact position today. Here I've taken the current-day photo and shrunk it to maintain the right proportions. In the old photo you can see part of the Statehouse and Circle Hall, which was originally used as a city government building circa 1857. This was also the plot for the original Governor's Mansion, which was since demolished and used here as a grazing area for livestock, causing the area to fall into disrepair. Today, WellPoint's headquarters are located here.